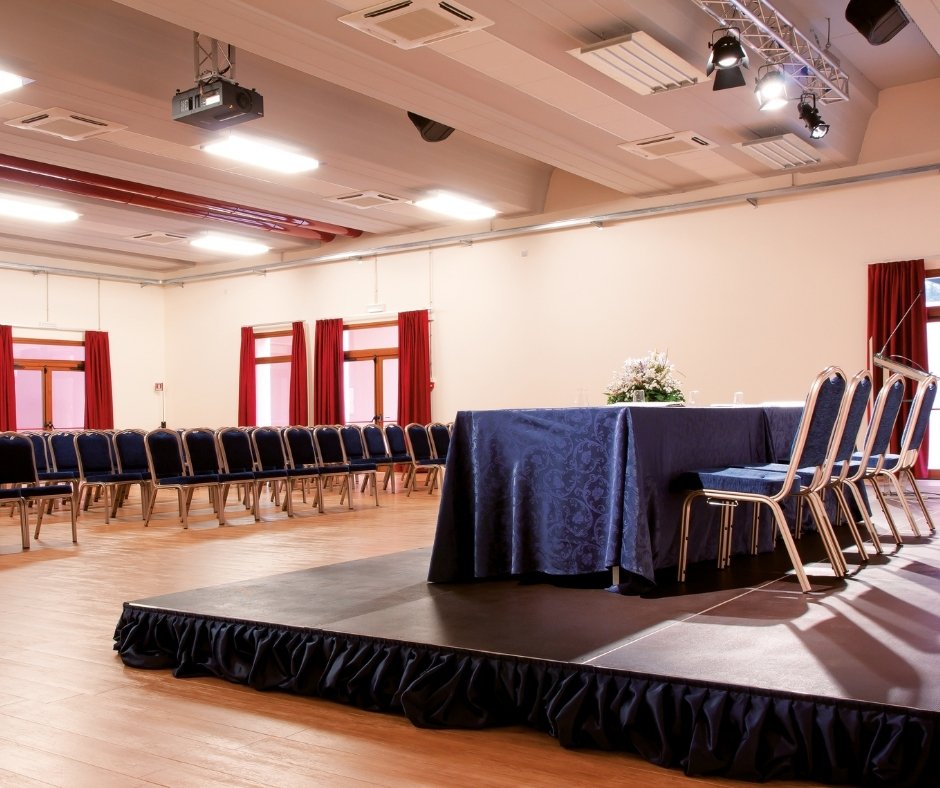 341 m² Capacity up to 315 people
Equipped with natural light, it is the ideal mix of spaciousness and functionality. Thanks to its 340 m² and the absence of columns, it can easily accommodate up to 315 people in the auditorium.
The Arilica Room is the ideal solution for corporate conventions, congresses and medium-sized meetings thanks to its flexible set-up, control system at the back of the room and state-of-the-art sound/lighting system.