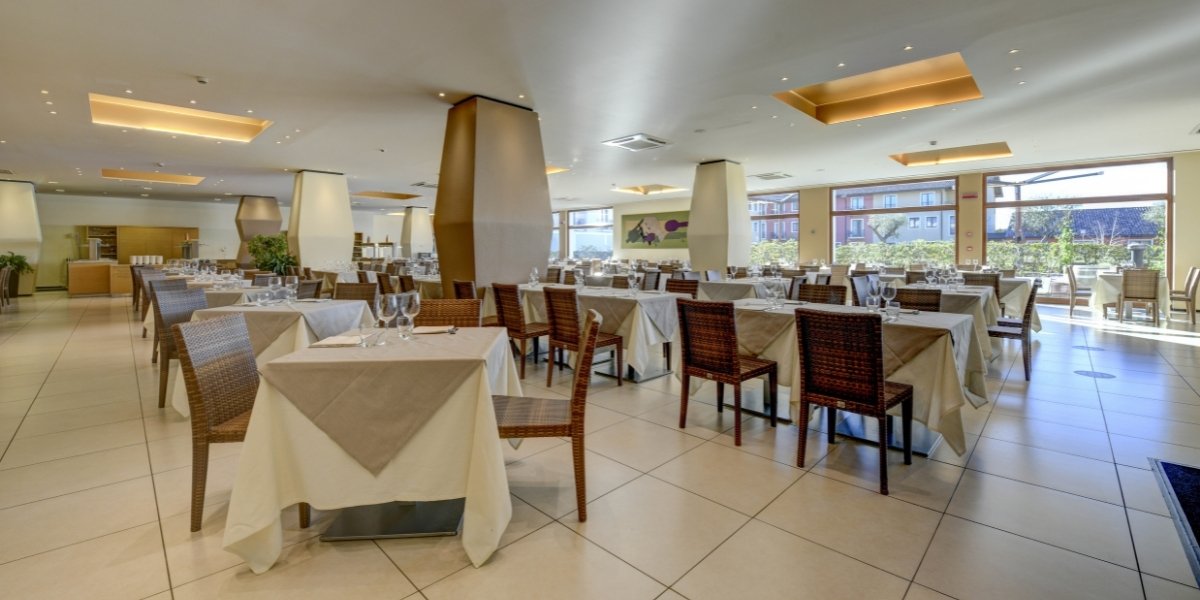 Quality and versatility are also our strengths when it comes to banqueting: two restaurants, a bar, a kiosk by the pool and a large hall for gala dinners for up to 600 people..
The possibility of customising the menu is always a customer choice and an added value to offer.
Local flavours or fish, meat or finger food dinners: we can cater for every need..
We organise welcome cocktails, standing buffets, light lunches, coffee breaks, outdoor dinners and we reserve the restaurants exclusively upon request.
Acquaviva is the largest restaurant in the Hotel, it enjoys a privileged position on the internal garden and is characterised by large windows. It offers the possibility to organize open-air dinners thanks to to the adjoining terrace, where dishes are flavoured with the colours of beautiful sunsets.
Area (sqm): 530 + 170 stalls
Capacity (guests): 320 + 120 stalls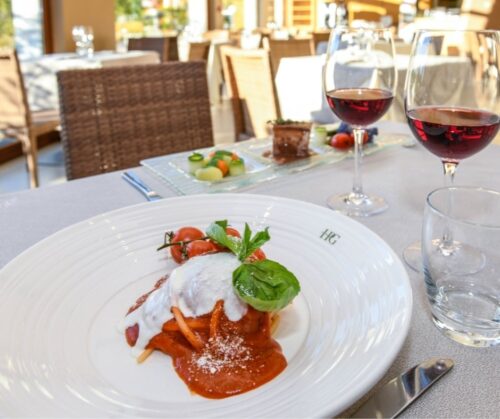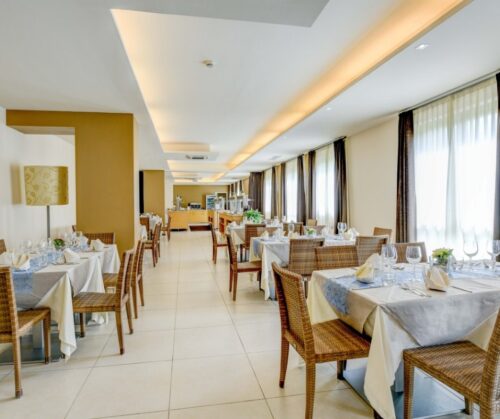 Gardesana is the restaurant that best suits business lunches because it can be transformed into a meeting room. Bright and modern, it is perfect for small groups seeking privacy.
Area (sqm): 230
Capacity (guests): 120
The bright Preonda Café, located next to the lobby, overlooks the garden and has a reserved area in the courtyard.
It is ideal for organising welcome cocktails, coffee breaks, standing light lunches and delicious aperitifs with musical entertainment.
Area (sqm): 250
Capacity (guests): 200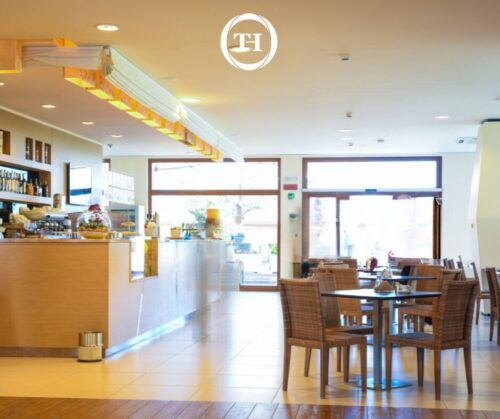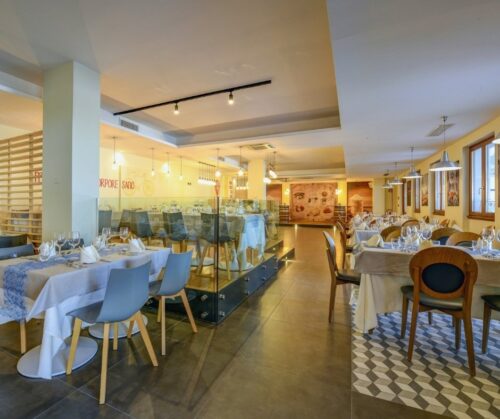 The Aura Restaurant is versatile, with an indoor dining room and an outdoor terrace that are suitable for any kind of event. The furniture is modern and well-cared for, for a break with a guaranteed wow-effect.
Area (sqm): 230
Capacity (guests): 120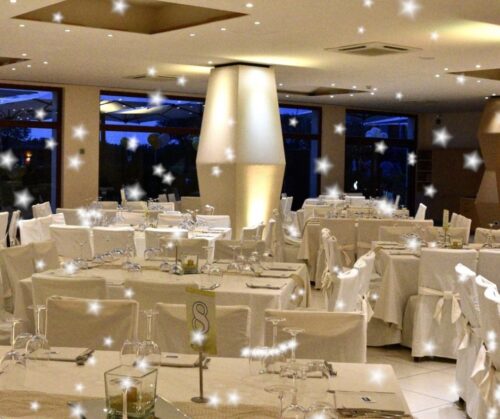 Corporate Christmas Dinners 2023
Un toast together to celebrate the successes of 2023 and a Wishing you a New Year full of goals to reach.
Benacus Hall is the excellence among our catering proposals dedicated to business; a single-span room of 870 sqm without columns, perfect for Gala dinners that can accommodate up to 600 people.
Ideal for live shows, awards, fashion shows and gala dances.
Adjacent to Benacus Room is a large and bright 440 sqm foyer perfect for welcoming guests with a welcome drink.
Area (sqm): 867 + Foyers
Capacity (guests): 600